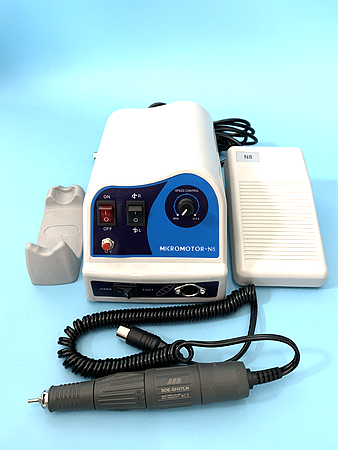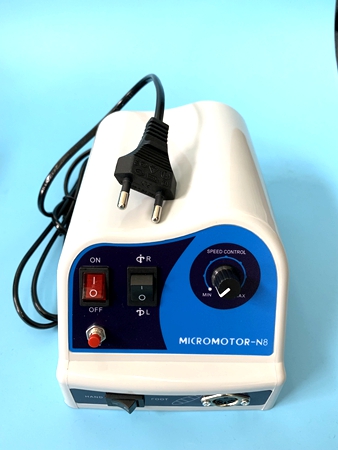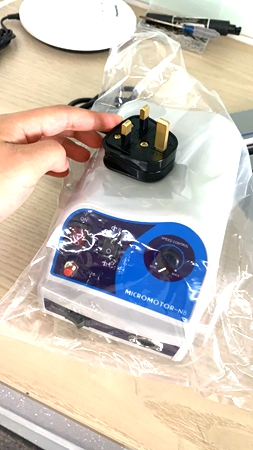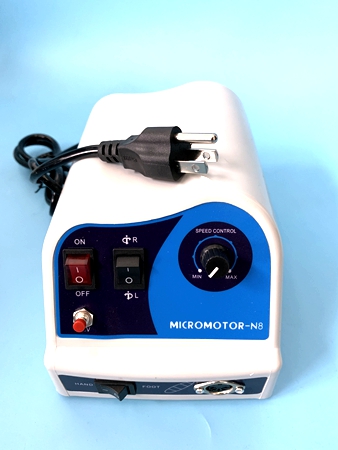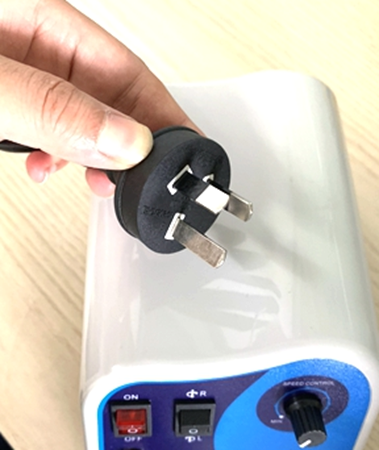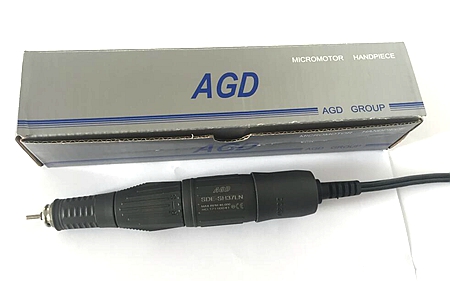 Features:
1.Compact sized control box with precise small &strong micro motor handpiece
2. Very High-powered and quality 0-45,000rpm
3. Tool exchange method using cam (twist the handle counter-clock wise to change the bur and can be
easily restored back to the original position)
4. Non stage speed system (it's well designed tooutput from zero to 45,000rpm by using non stage speed system)
5. Right & Left turning ability
6. Foot ON/OFF switch system (Variable Control system using foot)
7. Automatic stop turns on red light with alarming beep sound.
8. Easy change of the driving direction for efficiency.
9. No heat after long hours of operation by effective electrical design.
Specifications:
Tips size: 2.35mm or 3.0mm or 3.175mm
Speed: 0~45,000 rpm, less-vibration standar
carbon brush motor
Weight:3.45KG
Design: Compact & Ergonomic
Content:
1 x Power Control unit
1 x 45,000rpm Handpiece SH37LN
1 x Foot Control system.
1 x Handpiece Support
UK,EU,US,AU Plug can be available.
Warranty: One Year! Service: Whole Life!