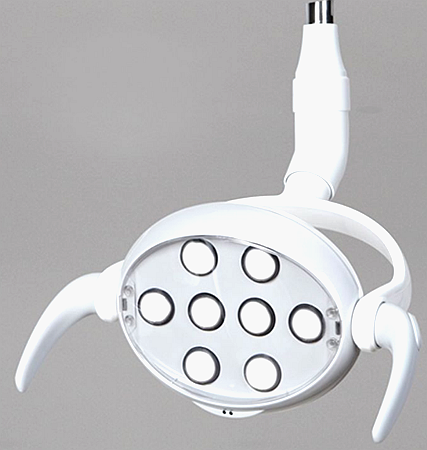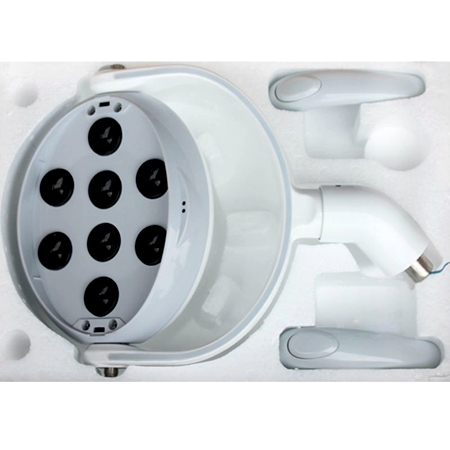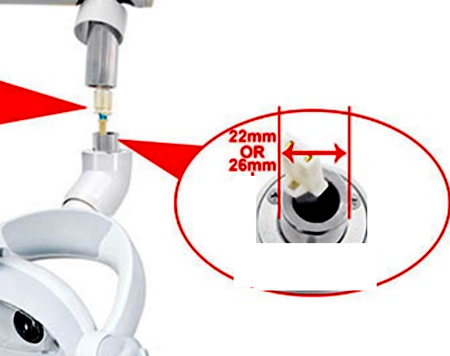 Featurs:
1. The light spot will not effect to the light-sensitive resin
2. Graceful appearance molding just like the pretty girl's eyes, it was appeared in top grade, cause of the reasonable install by six lens.
3. The handle can be used by your own angle habit, removeable handles, easy to clean and easy to mount and dismount
4. Free movement of 3axises, positioning the light to where you want.

Specifications:
Power supply: AC12V-AC24V
Power consumption: 4-10w
Light intensity(lux): 7000-45000lux
Dimension of pattern: 80x160mm(In the 700mm)
Color temperature(ok): 5000-6000k
CRI: 85%
Shadow(solution): <φ10mm
Eye intensty(lux): 200lux
Light source: 8LEDs
N.W :1.7kg
G.W :2.2kg
Interatction range: 20-80mm
Joint dimension: φ22mm or φ26mm
Please send us a message what dimension you need,φ22mm or φ26mm
Warranty: One Year! Service: Whole Life!