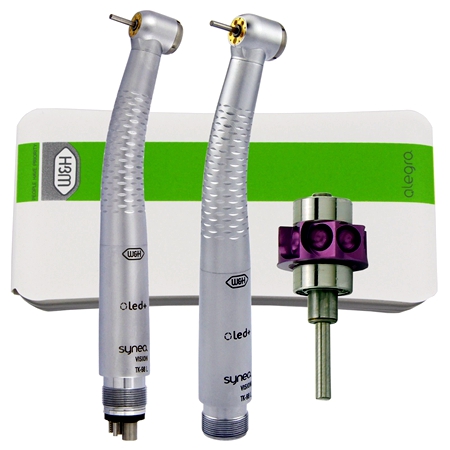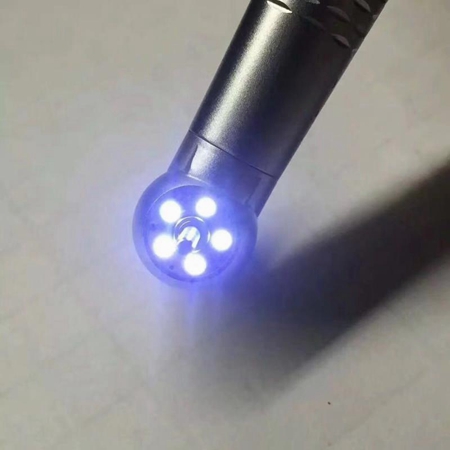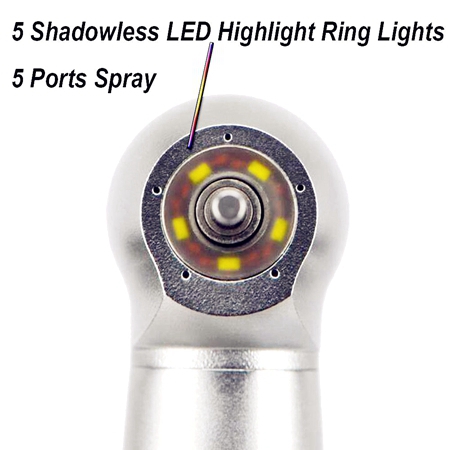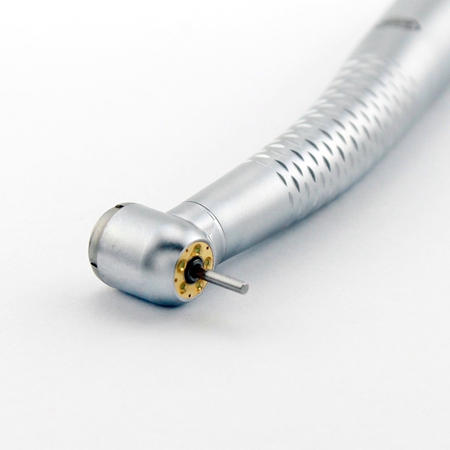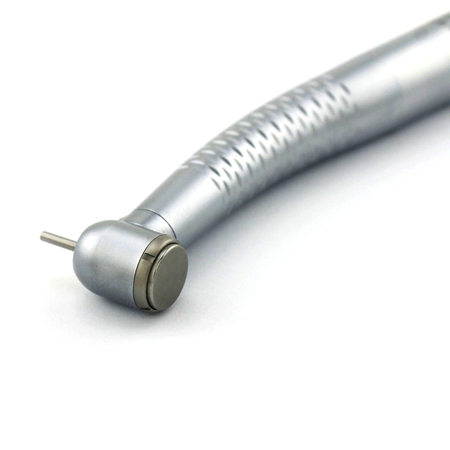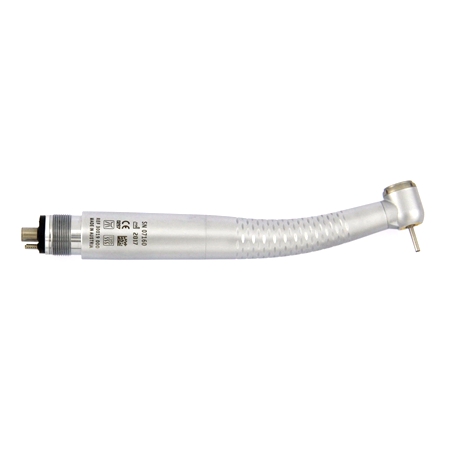 Description:

You do not need a fiber optic source or any special kind of wiring or attachment for this handpiece.
Just connect it to your handpiece hose, step on the pedal, and the light comes on automatically.
There is a very small electric generator built inside the turbine which powers the LED light.
The handpiece is very light, powerful, and quiet.

Specifications:

100% brand new and high quality
Material: stainless steel
Standard head,detachable turbine,health torque system
5 LED : shadowless illumination of the treatment site with the Ring LED+ ,135°C autoclavable
quintuple water spray,water vapor mixing, more ideal cooling effect
rotation speed:350,000-450,000rpm
air pressure:0.22-0.25Mpa

Package Includes:

1x High Speed Handpiece
Warranty: One Year! Service: Whole Life!