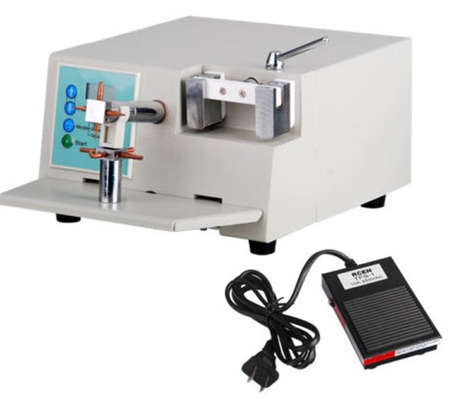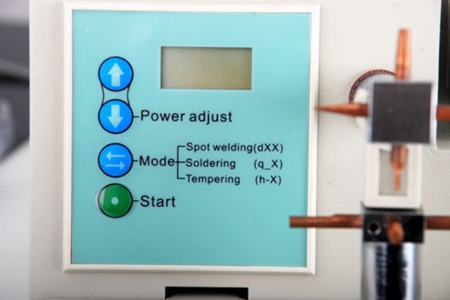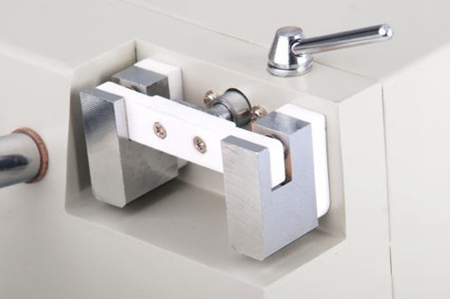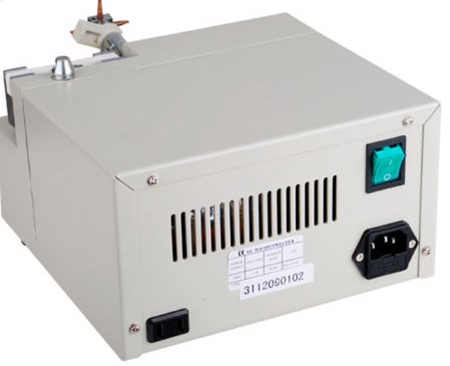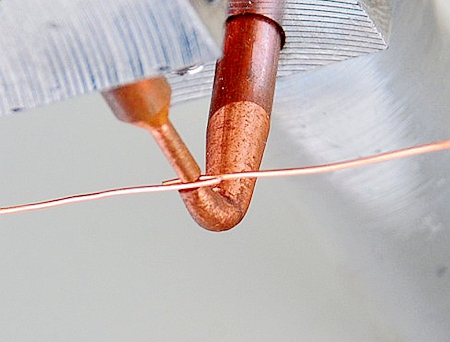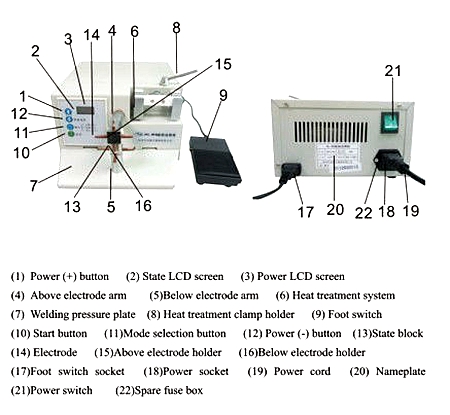 Features:

1.Adopt microprocessor control system, reliable quality, and high control precision.
2.Adopt digital display functional mode and power parameter, through membrane button to adjust the parameter, its convenient and concise.
3.Good in safety feature; it has overheating protection system, there's indicator and alarm function with sub-pressure, overpressure and improper operation.
4.With the welding parameters memory function, when switch on, it will automatically shows the same parameters as the last set, so it's no need to adjust parameter again next time at the same condition.
5.Welding electrodes can be chosen with different combination, it's suitable for the different weldment.
6.The machine has various functions as spot welding, braze welding and heat treatment.
7.This spot welder also can be used to heat treatment to the orthodontic materials.
8.The material for welding and heat treatment is stainless steel wire of the thickness 0.2-1.8mm.
9.Applicant:Multi-functional spot welding used for welding stainless steel wire, stainless steel sheet, also be used for heat treatment of arch wire materials forming in dental orthodontics and treatment.

Parameters:

1.Power supply: 220V±10%, 50HZ or 110V, 60HZ
2.Power: maximum current 20A
3.Transformer output power: 2000W, output voltage: 5V
4.Incorrect operation alarm: when operation condition don't accord with SET mode, the display shows Error beep.
5.Security type: belongs classⅠ, type B
6.Transformer overheating protection: 85℃
7.Energy regulation:
Spot welding (dxx) 1~30
Braze welding (q_x) 1~9
Heat treatment (h_x) 1~9
8.Dimensions of weldment: Ф0.2mm~1.8mm stainless steel wire
9.Fuse: Ф5×20mm, 20A
10.Environment conditions:temperature 5℃~40℃ Relative humidity ≤80%
11.Storage condition:temperature -10℃~55℃ Relative humidity ≤80%

Packing List:

Main machine 1pc
Power cord 1pc
Foot switch 1pc
Fuse 20A 1pc
State block 1pc
Certificate 1pc
Heat treatment clamp holder 1pc
Warranty card 1pc
Manual 1pc


Warranty: One Year! Service: Whole Life!