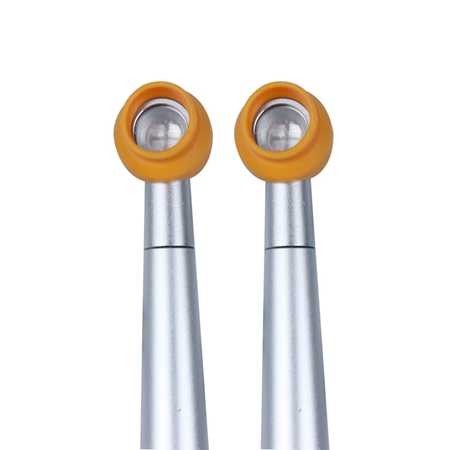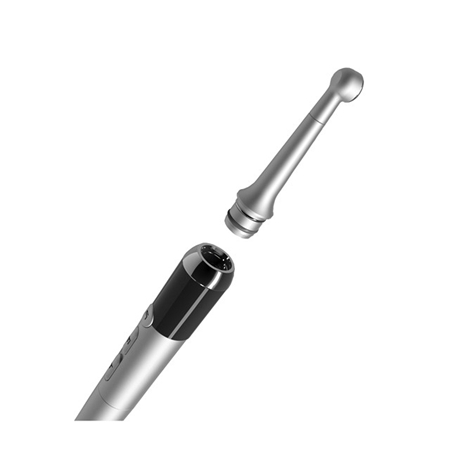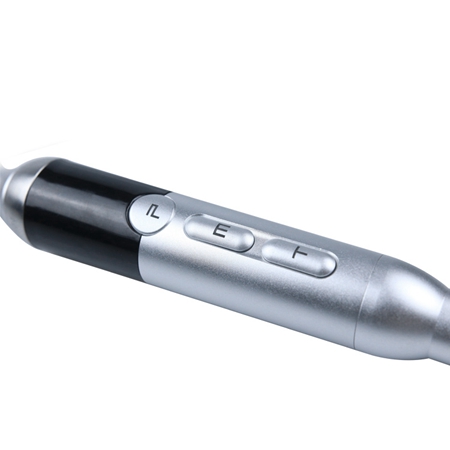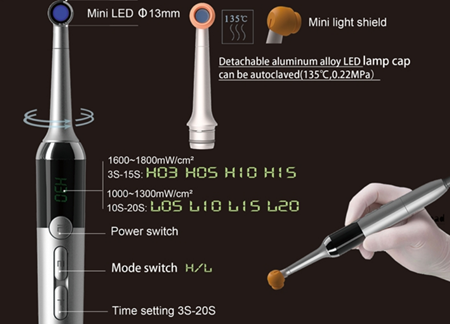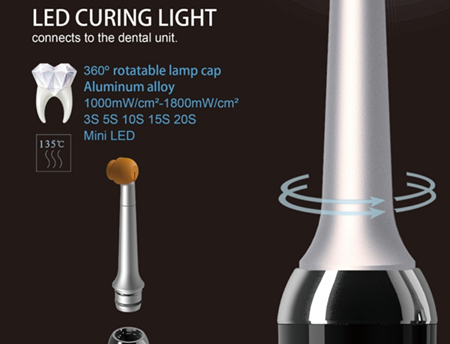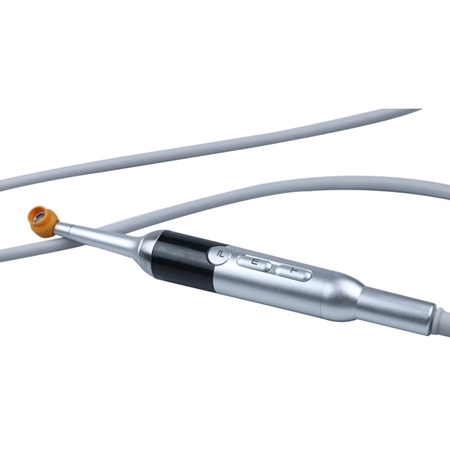 Feature:
1). 360°rotatable aluminum alloy lamp cap,which can be autoclaved (135℃, 0.22MPa) for more than 500 times.Aluminum alloy main unit.Good drop resistance. No cracking. Much better than traditional plastic materials.
2). Protection cover of lamp cap is made of quartz glass. Light transmittance of quartz glass is over 95%. Good drop resistance and wear resistance.Better than common glass or PVC materials.
It looks higher grade than plastic one when it is hanged on the dental unit.
3). Detachable Mini light shield keeps invention patent. It effectively filters blue light by 98%. The user's visual field is much better.
Description:
Low intensity mode (L): 1000~1300mW/cm². Time setting: 5s,10s,15s, 20s.
High intensity mode (H): 1600~1800mW/cm². Time setting: 3s,5s,10s,15s.
Power input: AC24V 50Hz
Input power:10VA
Dimensions: 26×221mm
Net weight: 0.18kg
LED power: 5W
Wave length: 440nm~480nm
a) Low power:1000mW/cm²~1300mW/cm².
b) High power:1600mW/cm² ~1800mW/cm²
Optical active area:56mm²
Warranty: One Year! Service: Whole Life!