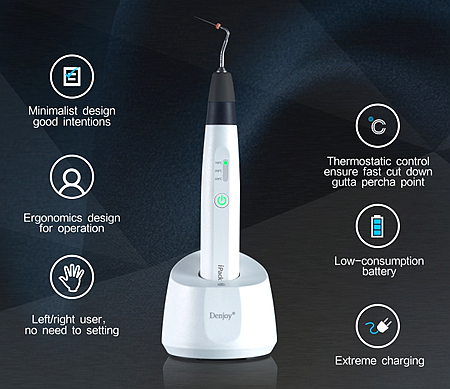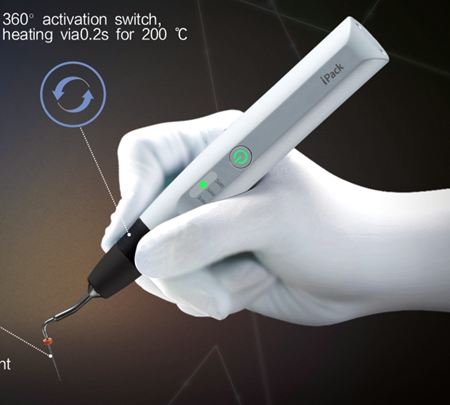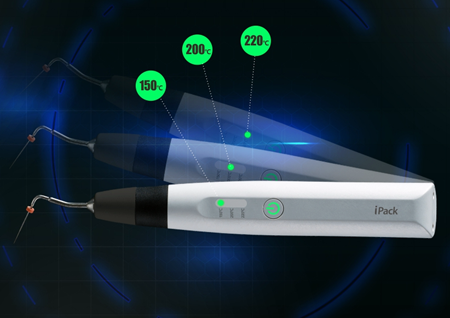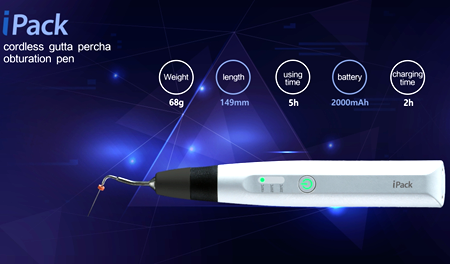 Description:
Cordless gutta percha obturation system is a newly developed system which is composed of pen,and charging system.
It provides accurate and predictable three-dimensional filling that will improve your efficiency as a clinician.
The two function systems can be individually used or in adjunct with one another according to treatment conditions.
Scope of Application and Intended Use:
This device is suitable for root canal filling which caused by pulp necrosis,
chronic pulpitis chronic periapical inflammation(including periapical granuloma,periapical abscess and periapical cyst),
dental pulp periodontal syndrome and need treatment but inappropriate for extraction because systemic diseases or who needs to keep the problem teeth temporarily.
Feature:
1)360°heating button
2)Working status display
3)Fast heating and high efficiency
4)There is a buzzer beep during operation
5)6 adjustable directions for heating needle
6)Faster power charging,shorter charging time
7)Light and more comfortable,more ergonomic design
8)All parts which touched the patients can be autoclaved
9)Two in one system makes fillingeasier and more convenient
Technical:
Size:149x24x23mm
Weight:69g
Temperature error:<20℃
Heating:0.2s for 200℃
Temperature:150℃,200℃,220℃
Charging time:<2 hours
Battery:2000mAh
Power:7.5V/2.5A
Warranty: One Year! Service: Whole Life!