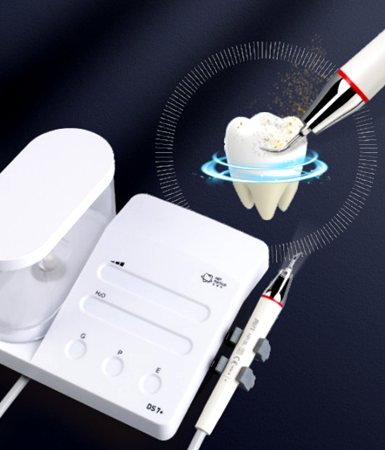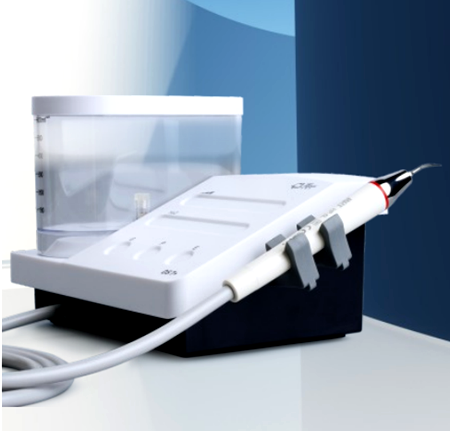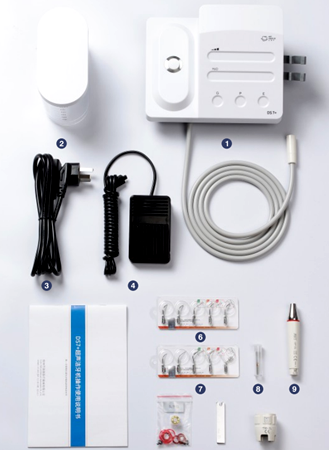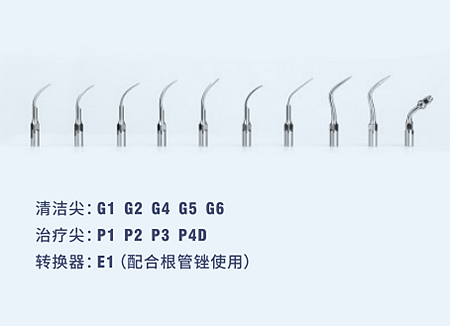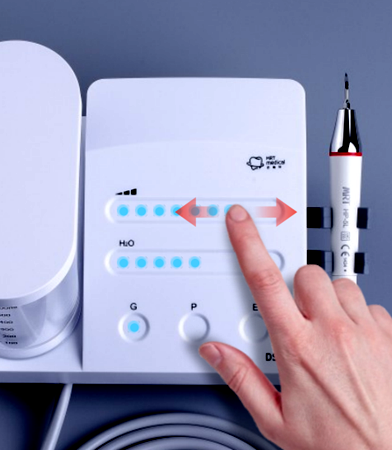 Feature:
Can be high temperature and high pressure disinfection with light handle, better vision during treatment, to avoid
cross-infection.
Compact touch panel for water control and power regulation, waterproof.
3 functions: Gingival scaling, subgingival scaling and root canal treatment, can quickly switch functions.
600 ML water bottle, automatic water supply.
Use chlorhexidine, hydrogen peroxide, sodium hypochlorite or other liquids.
Detachable LED handpiece
Frequency: 28kHz ± 3 kHz
220V machine complete with 10 tips (G1,G2,G4,G5,G6,P1,P2,P3,P4D,E1)
110V machine only 8 tips.
Warranty: One Year! Service: Whole Life!