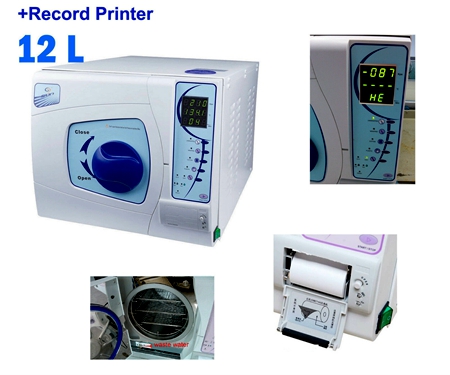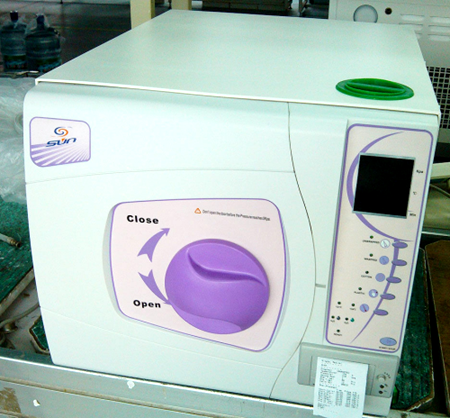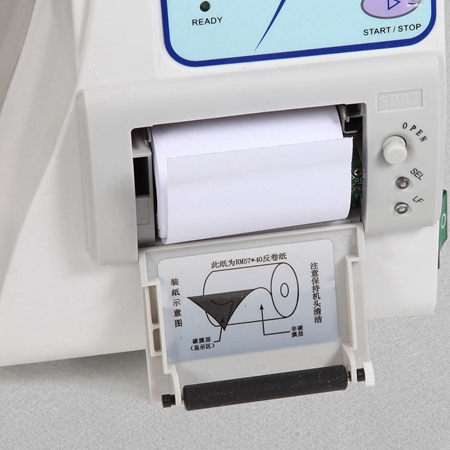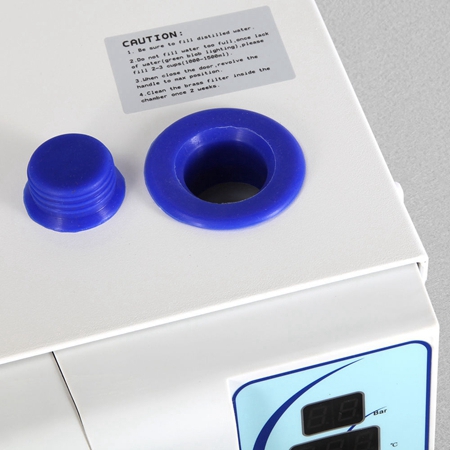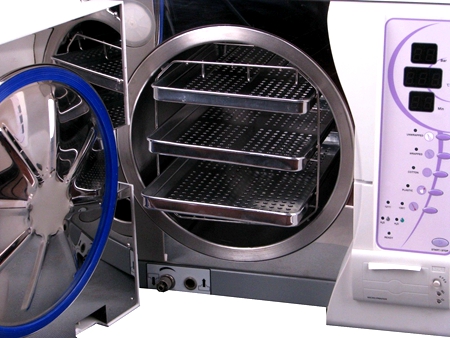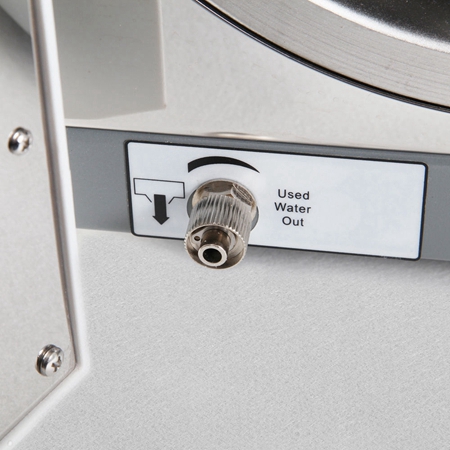 Feature:
1.Based on the new class B of international prEN13060,have 3 pulsating vacuum,vacuum up to -0.9Bar(-0.09Mpa).Suitable to sterilizing wrap,unwrap,solid,porous,hollow device.
2.Use imported&advanced 16-bit microprocessor,easy to operate.Most suitable for the Dept of Stomatology,Ophthalmology,Surgery and Lab.
3.With B&D test and vacuum test procedures.To test the penetrability.
4.The jet type of steam generator,ensure the efficient sterilizing.
5.With alarm system for waste water tank,avoid the waste water to enter into the sterilizing circulation,make the sterilizing completely.
6.Precise digital display and advanced self-test system ensure you get the working data freely.
7.Double lock door system for safety during operating.
8.Built-in printer
9.Must use the distilled water for the purpose of lasting the working life.
Tech Details:
1.It adopts European class B standard, with 3 times pre-vacuum preceding vacuum drying.The vacuum measurement can reaches -0.80bar, the residual humidity of the instruments is less than 0.1%.It can sterilze all kinds of medical insruments and solved the difficult problem of plastic instruments sterilized.
2.Computer-controlled, the pressure and the temperature digitization displayed, makes you operation more easy and convenient.
3.Jet steam generator, makes the temperature of the chamber stable and the steam reaches every corner.
4.The chamber is once stretch forming of 2.5mm stainless steel
5.Full water alarm system of waste water tank, Finished has let the waste water circulation disinfection the possibility, causes the disinfection to have the significance;
6.Automatic failure detections warning, enable you to grasp the loom as necessary dynamically;
7.Humanity bottom of the opt freeing port designs can dryly cause to be more convenient;
8.Entire simulated self-made contours, Let the autoclave be brighter, Has the attraction;
Specifications:
Voltage: AC220/110V 50/60Hz
Power:1800W
Tank capacity: 12 liters
Sterilizing temperature:134℃/121℃
Inside dimensions: φ200*360mm
Appearance size: 445*550*395mm
Package size: 670*550*500mm
G.W.:46KG
Warranty: One Year! Service: Whole Life!