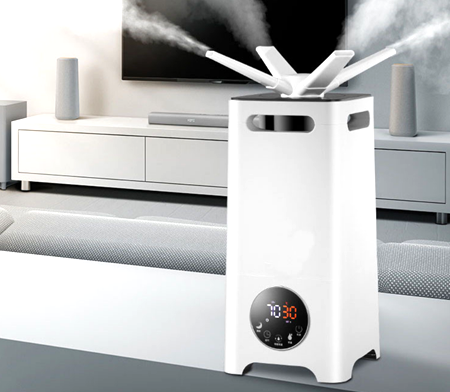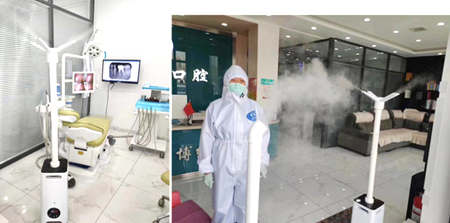 Feature:

Capacity:13L
Power:90W
Head:60°,90°,4 way
Spray Volume:1800ml/H

Instruction:

1,Place the machine horizontally in the place of use
2,Remove the nozzle,Lift the water tank,Flip the tank,(Counterclockwise) Unscrew the water inlet
3,Injecting pure water and disinfectant, The proportion of disinfection water according to the instructions.After filling with water, tighten the lid and clean the surrounding water,Put it on the base.
4,After "DI",the screen lights up,and display temperature and humidity.
5,Base there have below touch control.
6,When there is no water or lack of water in the water tank, the built-in safety device will automatically disconnect the atomizing circuit and the fan. At this time, no mist is sprayed from the air outlet and the red indicator light is on.
7,If you need to continue to use, please cut off the power and refill the water tank.
8,Before moving the atomizer, please stop using it and turn off the power switch,Whole machine movement.Do not move when working, otherwise it will cause malfunction.
9,When the sterilizer is working to a water shortage state, a red light flashes in the upper left corner of the display, and the sterilizer stops working.
Warranty: One Year! Service: Whole Life!