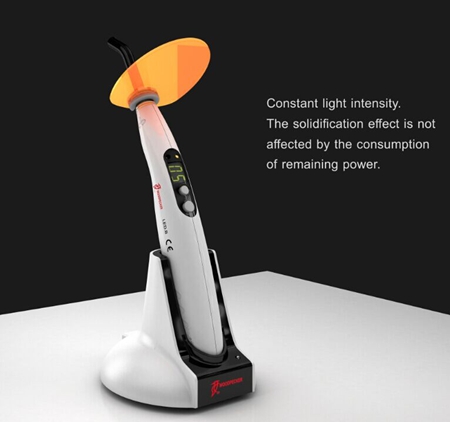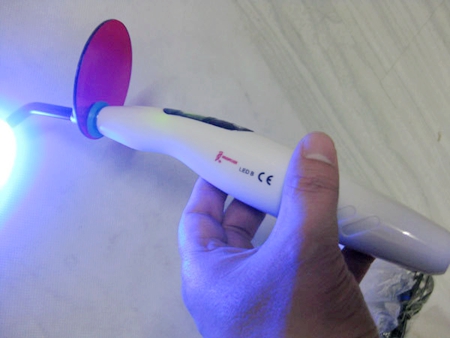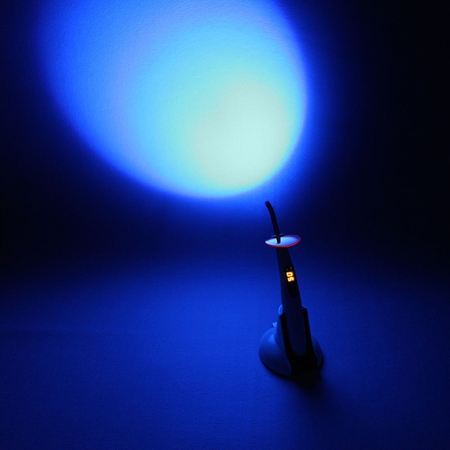 Features:
Model: LED.B
Made by Woodpecker (100% Original guaranteed)
FDA/CE 0197 approved
Convenient for operation
Small size, Wireless and light weighted.
Light Source: Blue light.
Wave Length: 420nm-480nm.
Power input: AC 100V-240v 50Hz/60Hz
Light Output: 1000-1200mW/cm².
Connection Mode: Charged battery.
Battery: rechargeable Li-on battery, 2000mAh.
The recharge input voltage is 100V-240V, which is suitable for all country
Dimension: 31mm×34mm×260mm.
Net Weight: 145g
Specifications:
1. Four modes of working time: 5,10,15,20 seconds.
2. Lithium rechargeable battery, 2000mAh.
3. If using 10 seconds per time, you can use more than 430 times for each full charge.Low standby power consumption with seventy day's standby time.
Constant light intensity,The solidification effect is stable even the battery power decreases.
4. The optical fiber is autoclavable under the high temperature of 135 C and the pressure of 0.22Mpa.
5. The light source adopts original American LED.
6. Can be used with UDS-M (BSC-US16) Ultrasonic scaler
Package:
1 X Curing light
1 X High capacitance rechargeable battery
1 X Charger
1 X Charger socket
1 X plug (if necessary)
Warranty: One Year! Service: Whole Life!