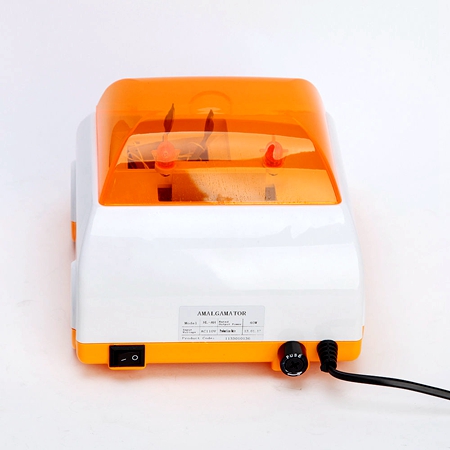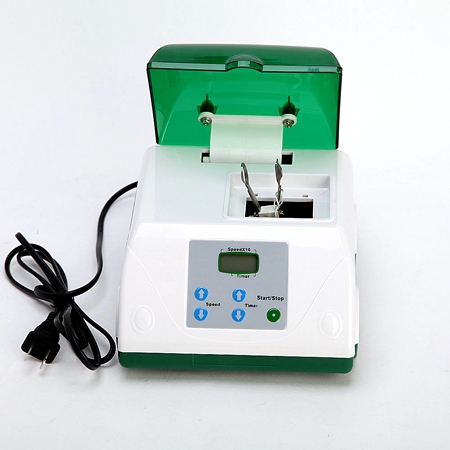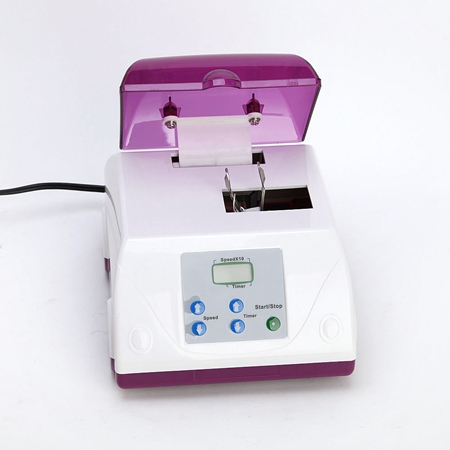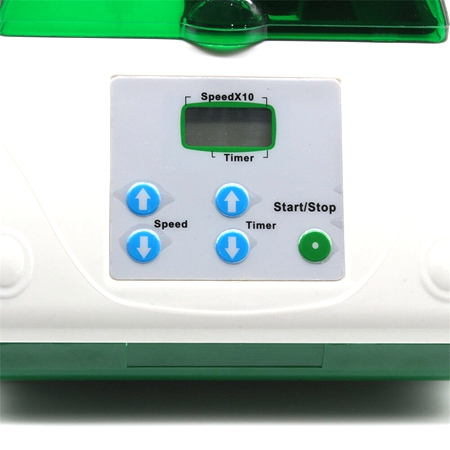 Please Note:

Please remove the red transport screws at the bottom before use.If the screw is not removed, the machine would break after several bumps.The screw is used to secure the machine during transport.It must be removed before turning the device on !!

Specification:

This Amalgamator, which controlled by a microprocessor to ensure a precise, controlled, consistent mix. With wide oscillating range (adjust any Speed as your desire from 2800 rpm to 4700rpm; time from3S to 60S), it is suitable for all the capsule and glass ionomer sold in the market. For safe operation, the motor will stop, when the mask is open. It can satisfy different customers' requirements.

Feature:

1. With digital LCD showing speed and time.
2. Adjust Time and Speed freely.
(Time from 3S~60S, Speed from 2800rpm~4700rpm)
3. Time setting with memory function.
4. Security Guard design, motor will stop when the mask is open.
5. Ergonomic design, which looks like a beetle car.
6. It's revolve according to"8"model.
7. Noiseless, very stable operation.
8. Electrical safety standard met.
9. Three colors for choose.
10. Easy maintenance.

Technical:

1.Power voltage: AC 220V OR 110V 50HZ /60HZ
2.Motor power: 20W
3.Blending speed: 2500-4700
4.Range of timer: 3-60S
5.Noise level: less than 65db(A)
6.Gross weight: 2.0kg
7.Size: 260×220×190MM

Packing List:

1). Main frame 1set
2). Spring 2pcs
3). Fuse 1pc
4). Manual 1pc
Warranty: One Year! Service: Whole Life!